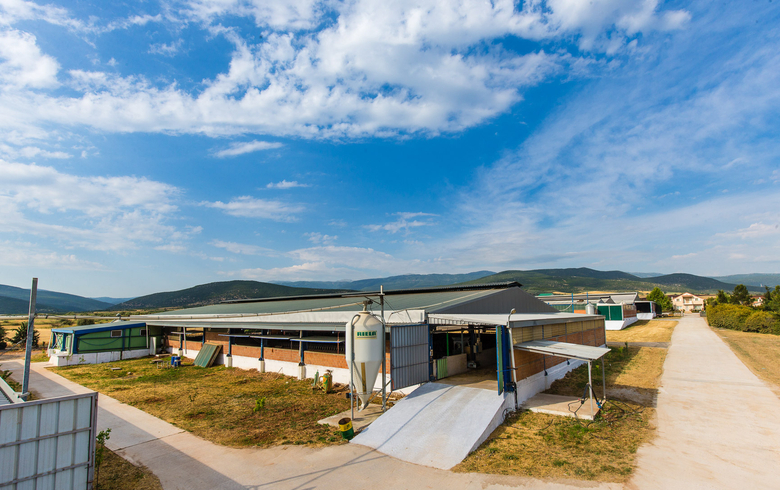 We are proud to be the first Greek, vertically integrated, company to produce high quality organic and conventional FETA cheese (PDO). We manage every aspect of our business including: fields for organic feed production, sheep to produce organic milk and all the dairy products we use to produce our amazing organic and conventional feta (PDO).
Moreover, our farm shares the same production model with our largest milk producers, providing them with constant support. We control all production parameters from field and fodder to livestock management & from milk production up to the uniquely tasting final product. This innovative business model, with strict rules applied at all production stages, allows us to achieve the highest standards of performance, ensuring the taste, quality and safety of our products.
Our farm
Greek Family Farm is the largest farm for sheep breeding in Greece and one of the largest in the European Union, staffed with industry leading scientists and operating with fully integrated features such as:
300 hectares of pastures
200 hectares of crop production organic feed
feed preparation room
3 sheds of 2,700 sheep total capacity organic milk's production
1 shed for breeding lamb
fully automated farming, feeding systems and rotating milking machines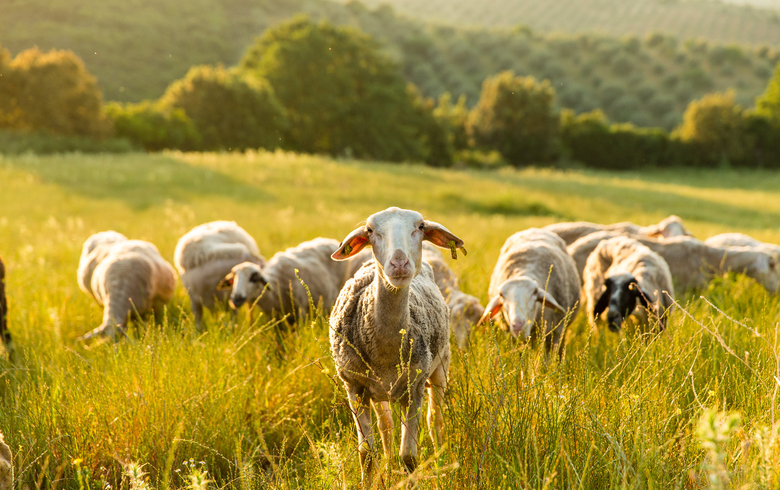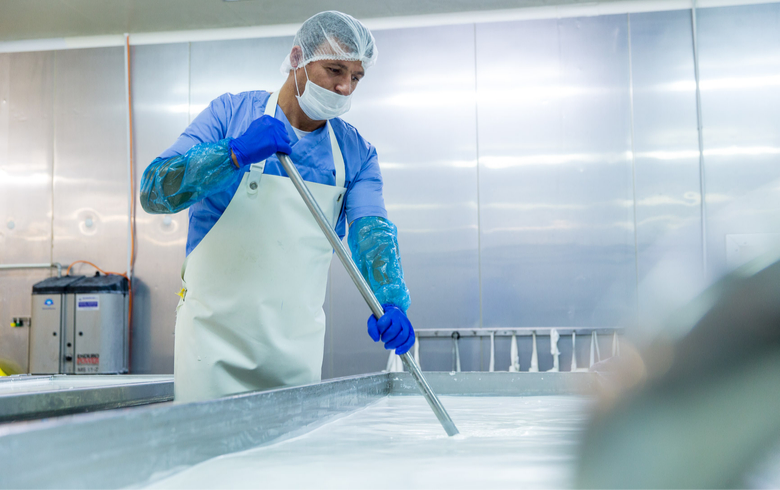 Our milk
As a part of our philosophy, we only use only top-quality milk from local pastures, selected by our experts daily. In order to ensure that every one of our dairy products uses the absolute best milk, always safe for consumption, we apply strict requirements such as:
certified methods of raising the sheep
appropriate barn hygiene conditions
sheep organic die
Our organic farming practices require absolute care and elevated standards of animal welfare, ensuring our milk's top quality. In this way, we can secure the complete absence of any detrimental substances.
Our milk producers
Greek Family Farm's success truly does rely on the strength of its dairy farming families, our true business partners. Their commitment to exceptional standards has been proven to be a key factor of our development and success. In order to achieve superior quality, we constantly invest in them by sharing our technology and animal husbandry practices. Our vertical integrated business model allows us to support them with:
Knowhow & management for their livestock.
Continuous livestock supervision by Greek Family Farms' Veterinarians.
The provision of animal feed.
Certification as organic milk producers or VLOG milk producers.
Every collaborating farm is obliged to adhere to our Greek Family Farm's guidelines, resulting in milk products of unrivaled quality. This is our commitment to every consumer, a non-negotiable one.